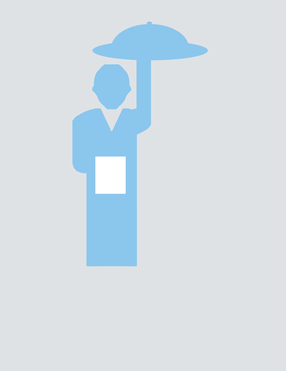 The hospitality industry is about speed and accommodation. At MIS Computer Corp your hotel needs get the same kind of attention. We are able to provide equipment for new hotel openings and meet your time sensitive dates. By working hand in hand with your purchasing departments we assure each individual hotels adhere to the standards set by each corporate office while delivering product fast. Our services go beyond just providing lifecycle equipment, though. We also ship and set up rental notebooks for on site training – worldwide – from one week to two months.
MIS is also the only place you'll find HeadsUp FD for the front desk – a product that allows for agents to no longer have to manually login which speeds up the check in process and promotes PCI compliance.
We understand your customer experience also extends past the front desk. MIS offers hospitality-focused TVs for guest rooms and provides professional installation with minimal disruption to your guests. Our design team can also help plan and install your Conference rooms for corporate events and meetings.
Contact us today for more information.